OUR STORY
We re-imagine your future
At CrimsonWorks, we are passionate about re-imagining the possibilities.
In a world where technology waits for no man, the only way forward is to think fast, think ahead and think differently in digital solutions, customer engagement and project delivery approach.
CrimsonWorks was founded in 2002, joining the Medialink group three years later. We pride ourselves on being an industry pioneer that has evolved along with the digital metamorphosis, leveraging the experience and the trust gathered over the years, to help even more businesses progress digitally.
Salesforce Consulting Partner
We are a consulting partner to world's #1 Customer Relationship Management (CRM) platform Salesforce. We offer consultation and deployment for all Salesforce platform modules.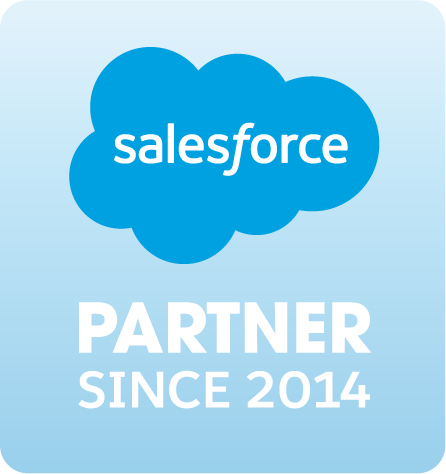 Lark Partner
We are authorised Lark resellers helping businesses transition smoothly to working from home. Our Consultants provide advisory to ensuring right access to assets (documents) and ease of collaboration, as well as training to enhance usage. Taking it a step further, Consultants could assist digitising your manual processes with Lark built-in form and workflow engine.
Find out more

OUR EDGE
We pioneered digital transformation
We have journeyed with our clients from their brick-and-mortar days to their present Cloud existence, constantly pushing ourselves to re-imagine processes and solutions to enable them to realise high impact results.
Many entities offer Salesforce consulting and implementation but only a rare few do what we do: present customized software solutions that are just right at any stage of your digital transformation journey, on top of comprehensive consultation and implementation of the Salesforce Customer Success Platform suite of products.
We believe that the smart combination of human skills and digital knowledge translates into long-term business success. We provide digital consultation and implementation on the entire Salesforce Customer Success Platform suite of products and also present customised software solutions that are just right at any stage of your digital transformation journey.
A good digital solution only works with a good marketing strategy. Some companies, especially SMEs, lack the relevant marketing skills. This is where we step in with our complementary expertise in marketing-related strategising, planning and deployment. We support their endeavours to bridge customer experience and value, and to fully maximise their investment in digitalisation.
The trust you place in us is our most precious, uncompromising asset as we work towards the best possible results for our clients. A deep understanding of what matters to our clients and a willingness to listen align both parties seamlessly, while our adaptability and dynamism keep us ahead of project requirements and changes at all times.
We hope to take on a pivotal role in more SMEs embracing digitalisation. In the process, we will deeply familiarise ourselves with their business needs in order to give them the assistance necessary to accelerate your strategic expansion and revenue growth.
Our ISO 9001 Quality Management System Certification and Quality management system (QMS) demonstrate our commitment to having optimal processes and appropriate experts in place.
Our team members are scrum-master certified, equipped with the ability to embrace agile methodology for the projects of all scale. Combined with our process-driven method,  we are quick to respond to the unpredictable nature of constructing software.