There exists a humorous graphical metaphor that elucidates various communication pitfalls in the distribution of tasks required to complete a product development process. Called a 'tree swing cartoon,' the metaphor depicts how different departments within an organization interpret a tire swing attached to a tree, and how starkly these interpretations deviate from the client's actual intentions and requirements. Over the years, the tree swing cartoon analogy has become a popular method to address project management issues as well as illustrate the waterfall delivery approach of software development. The waterfall model was a prevalent practice when three engineers involved in building systems for the Ministry of Defense founded CrimsonWorks in 2002. To overcome the ever-present gulf between customers' requirements and the systems delivered to them, the pioneers at CrimsonWorks embraced an agile methodology for software development.
CrimsonWorks devises innovative processes for software development and crafts technology solutions that create positive business outcomes through a continuous integration approach, allowing clients to dynamically alter and customize the software while it is being developed. "Our primary goal is to bridge the gap between technology and business to help organizations overcome the challenges and limitations that they face in enhancing their productivity and overall business growth," states Tng Chee Hiong, co-founder of CrimsonWorks. While the continuous integration approach has predominantly remained the company's core over the last 16 years, the migration of CrimsonWorks' innovative solutions to the cloud is the most significant evolution.
At the foundation of CrimsonWorks' cloud strategy is Salesforce, a global provider of cloud-based, on-demand customer relationship management (CRM) solutions. By committing to three releases a year, Salesforce constantly strives to make its solutions more applicable and effective. Salesforce's continuous investment to seek improvements resonates strongly with CrimsonWorks' objective of persistently delivering solutions that are relevant and add value to clients' businesses. "We are passionate about re-imagining possibilities with the aim for clients' long-term business successes through the Salesforce platform and customized software solutions," remarks Tng.
CrimsonWorks offers an entire stack of Salesforce solutions to help organizations streamline as well as digitize manual processes that include sales, onboarding, leads management,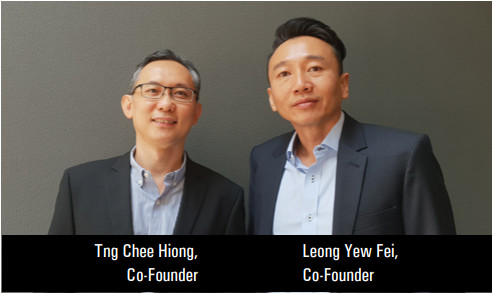 and more. The company also integrates these processes with proper governance, which is crucial for organizations, and in turn, allows clients to re-imagine their businesses with modern technology. For instance, CrimsonWorks helped a client streamline their process of assigning leads captured from the web to a salesperson within three days, leading to a tremendous increase in conversions as well as the return on investment (ROI). To enhance the post-sales experience for customers and overall brand value, CrimsonWorks believes that it is essential to leverage Salesforce Service Cloud. The company is focused on helping more small and medium-sized enterprises (SMEs) to embark on the journey of digitalization along with providing marketing consultancy to its clients using Salesforce Marketing Cloud.
Various businesses ranging from government agencies to MNCs and SMEs have benefitted from CrimsonWorks' marketing and digital transformation strategies. However, one use case that the company prefers to highlight albeit a smaller project scale is that of a property agent—a one-person firm—who handles his own marketing, sales, and post-sales. By using Salesforce's platform, the property agent could centralize as well as analyze customer information along with proactively targeting and proposing the best suitable real estate investment for clients. This allowed the agent to fulfill his clients' requirements precisely, and in turn, boost the closing rate.
"If a one-man company could derive such value from our Salesforce-backed solutions, then we can definitely prove more beneficial for clients with more resources," claims Leong Yew Fei, co-founder of CrimsonWorks. To deliver more value to clients, the company is constantly working on enhancing its data analysis capability with the help of machine learning, thus enabling businesses to become smarter and more effective.